An interview with recruitment resourcer, Jordan Cornes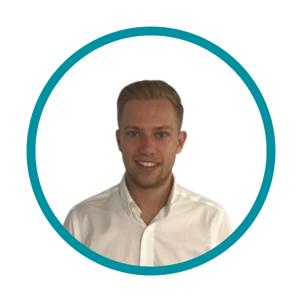 Jordan Cornes joined Pure Norwich as a Recruitment Resourcer in March 2021.
He moved to Norwich in 2016 to study Intercultural Communication with Business Management at UEA, graduating in 2019. He then began his recruitment career, recruiting within the IT industry in Suffolk, Norfolk, and Essex, before moving to Pure. Jordan enjoys finding candidates new roles, taking them through the process from application to the day they start their new job and beyond.
What did you do before joining Pure?
I graduated from UEA with a degree in Intercultural Communication with Business Management in 2019. I then went on to work at another local recruitment agency for 18 months before joining Pure.
How did you find out about Pure?
I found out about Pure as some of my colleagues at my previous agency had joined and spoke so highly of Pure!
When you joined, what did your training consist of?
Having previously worked in recruitment, I came with a good experience of what my role consisted of and was fortunate to have used many of the same systems. When I joined, I undertook a two-week induction period which allowed me to meet many of my new colleagues, as well as learn about the business and systems. I was also given an array of materials consisting of key information that is useful for my role as a resourcer.
What support have you been provided to you?
Since joining, the support I have been provided has always been above and beyond what I expected. The support from my close team members right through to the learning and development team and my senior colleagues has always been available to me when needed. Katherine provided my two-week induction plan and supported me through this, but even since finishing has always been around to support me when required. I really cannot stress enough how brilliant the support has been, particularly having undertaken the majority of my first 4 months here working from home!
What appealed to you about the resourcer role?
I have previous experience in a resourcer role, so knew what to expect and have always had a keen interest in this side of things. I really enjoy working with candidates, from the day we first speak to making sure they are settled into their new role.
What does your job involve on a day-to-day basis?
My job varies day to day, as no 2 days are ever the same in recruitment! I begin my days by searching for new roles that companies have posted over the past 24 hours, which I then pass over to the consultants within my team to follow up on. Most of my day the consists of searching for candidates for the roles I am working on. I normally have around 5 roles at a time that I am searching candidates for, so it is important to divide my time up between the roles.
What do you like most about working at Pure?
I love the culture and people that I work with within the company. We are always working as a team and there is always a strong feeling of togetherness. As a company, we really do work to our values which allows us to add value across our industries.
I really enjoy my role here at Pure, I get to speak to and meet an array of candidates, building a rapport and relationship with them along the way. This makes it hugely rewarding to then help candidates find their dream role!
If you could go back in time and talk to yourself on the day you started at Pure, what two pieces of advice would you give yourself?
To really immerse myself into as many areas as possible. I have found the best way to learn is to really get stuck into a certain area, so if I could go back, I would do this from day 1. Everyone here is so supportive that there is never a need to worry about getting anything wrong!
What advice would you give to anyone thinking about joining Pure as a resourcer?
I would tell them to go for it! Pure really is a great company to work for that provide all the training and support that you possibly need. It is a great way to get into recruitment and Pure have a clear career path for whatever route you are looking to go down!
If you are interested in joining our team, contact Gill Buchanan.